Top Left Designs was established in 2008 by Greg Tomkins who has spent almost 40 years in the IT industry working within the SME business market as well as some of Australia's largest corporate organisations where he was consulting with them or managing mainstream projects.
The business was established with the view that it would focus on defining real online business solutions for its clients and then matching the most appropriate technologies to those needs delivering a solution that worked within the overall framework of the total business.
The driving force behind the Top Left Designs as a digital marketing agency is to put businesses online and to improve the effectivenesses online performance.
As Web Architect, Greg ensures that Top Left Designs maintains focus on its core message and delivering to measurable objectives through:
Fixed price quotes based on detailed requirements specifications
Online project management tools for measuring progress and managing deliverables
Following best practices for online solution development and delivery
QA processes
Managed customer support through online service ticket management
Practical business knowledge and experience
Our Alliance Partners
Top Left Designs recognised from the outset that in order to deliver the best quality and range of web and digital marketing services to our clients, we would need to work closely with other specialists in their own fields so as to deliver a fully comprehensive choice of solutions. We identify select partners with whom we work closely on client assignments together. In some instances, clients will not be aware of the involvement of our alliance partners whilst in certain situations the client will have a direct relationship with our alliance partners. The nature of these relationships will depend on the client and the nature of work being provided however at all times, Top Left Designs will maintain primary responsibility to the client unless otherwise agreed. The following is our current list of alliance partners and Top Left Designs welcomes other professional organisations who feel they can positively contribute to our service offering should contact us.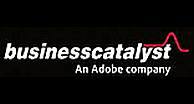 Adobe Business Catalyst is the web development CMS platform that forms the core of our solutions del..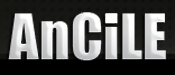 Our relationship with our development and technical resource team at Ancile extends many years resul..